Shadow play – known as wayang kulit in the Nusantara and acknowledged in the West as an early form of cinema – comes to life only when there is light. But its anomaly lies in the fact that it is only 'alive' by obscuring the very thing that gives it life. The coming of cinema caused the demise of the shadow play as a form of entertainment. But shadow play lives, and continues to live on through cinema. Film directors and production designers use it as a cinematic device, to make it function as an index or symbol. This aspect was already known to the practitioners of the traditional performing arts. Its use in cinema is simply a continuation of that tradition. This illustrated talk will explore the filmic use of shadows that have deep, spiritual and mystical connotations, and how it is an integral part of the language of film.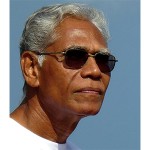 SPEAKER Hassan Muthalib is a self-taught artist, writer, animator and film director, with a career spanning more than fifty years. His writings and research on film appear in many international publications. His book, Malaysian Cinema in a Bottle, which traces the history of cinema in Malaysia, was published in 2013, with a second book on Malaysian animation history being published this month.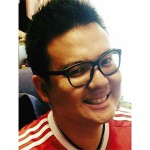 DISCUSSANT Adrian Lee Yuen Beng is a full-time academic, free-time filmmaker and leisure-time columnist. He is currently working on a book on Malaysian cinema while working on 'Adrian Lee's Reel Heritage Series', a collection of short documentaries about dying trades and cultures.
Penang Institute, 10 Jalan Brown, George Town, 10350 Penang
Saturday 5 November 2016, 7.30–10.00pm | Admission is free

NUSANTARA FORUM, presented by the Penang Institute and Gerakbudaya Bookshop, is a public space to foster the exchange of ideas. It offers a platform for engaged intellectuals and practitioners to discuss and rethink key issues from fresh, critical perspectives – cutting across disciplines and boundaries, and locating Penang as a hub within the wider Nusantara region.