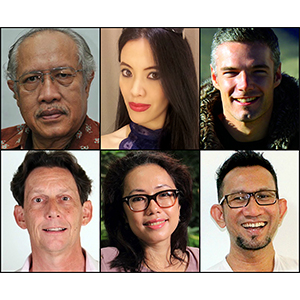 04 Sep

Gerakbudaya Writers at the George Town Literary Festival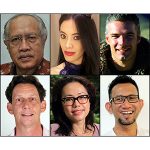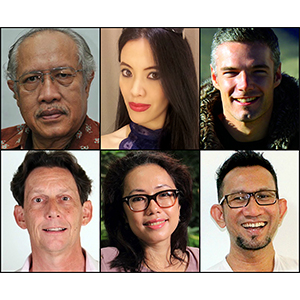 GEORGE TOWN LITERARY FESTIVAL #1. It may only be a speck on the horizon … well, nearly three months away … but here's our first post on this year's George Town Literary Festival, which will be held on 25–27 November 2016. You may not have noticed, but the initial roster of writers appearing this year has just been announced on the festival website. We will be featuring them all at some point in the lead-up. But here let's highlight the six writers that the bookshop will be sponsoring. And they're not random picks – but since the programme of events hasn't yet been made public we'll leave you to guess what the connections are. So here are the Gerakbudaya Six:
⇒ Muhammad Haji Salleh, the acclaimed Malaysian poet, critic, translator, editor and professor of literature, who has published over 35 books in both Malay and English.
⇒ Pauline Fan, a writer and literary translator from Malaysia, and presently serves as the creative director of the cultural heritage organisation, Pusaka.
⇒ Jérôme Bouchaud, a writer, literary translator and publisher, who curates Lettres de Malaisie, a French-language webzine dedicated to literature from and about Malaysia and is also the founder of Éditions Jentayu.
⇒ Bruce Humes, a Chinese-to-English literary translator, whose translations include Shanghai Baby by Wei Hui (2001) and Chi Zijian's Last Quarter of the Moon (2014).
⇒ Dina Zaman, known for her poetry and fiction, but now concentrating equally on non-fiction writing, and author of I Am Muslim (2007) and King of the Sea (2012).
⇒ Hardy Shafii, ho teaches at Universiti Sains Malaysia, is the author of Makyung: Perspectives on Malaysia's Traditional Theatre (2015) and is a well-known director for the theatre.
The bookshop will also be sponsoring performers and book launches. But that should be enough to whet your appetites for now.